Excessively practical.
Off the clock. On the road. Windows down. Volume up. Simply put, the 2020 Toyota Yaris Hatchback is all you need. Get from point A to point B, and when impulse strikes, all the way to point Z. Yaris Hatchback rewards your commute with unrelenting fuel efficiency. Its versatile cargo area grants the freedom to pack your bags and make your weekend escape — all while staying connected with the latest tech. Hop in. You're in for a fun, value-filled ride.
Toyota Yaris Hatchback
XLE 5-Door Hatchback AT
vs
Chevrolet Spark
2LT CVT 1SF
Chevrolet Spark 2LT CVT 1SF
Chevrolet Spark 2LT CVT 1SF

Honda Fit EX CVT

Kia Rio 5-Door S iVT
Fuel Economy - City (MPG)
32
Fuel Economy - City (MPG)
30
Fuel Economy - Highway (MPG)
40
Fuel Economy - Highway (MPG)
38
Horsepower
106
Horsepower
98
Cargo capacity (cuft)
15.9
Cargo capacity (cuft)
11.1
Seating capacity
5
Seating capacity
4
Rear spoiler
Standard
Rear spoiler
Not Available
2020 Yaris Hatchback Gallery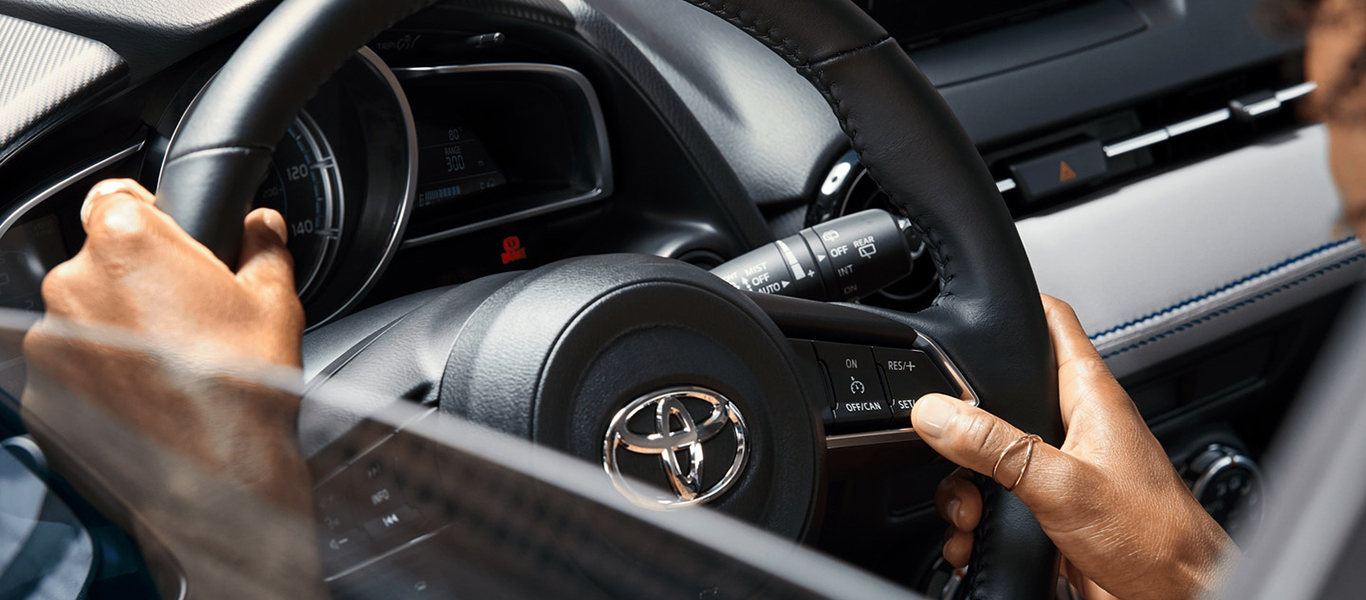 Build Your Yaris Hatchback
Yaris Hatchback is so much more than a singular sporty vehicle. With a range of models and trim lines, you can choose the perfect Yaris Hatchback to reflect your unique personality and driving habits. Whether your focus is luxury and comfort, convenience and technologically-advanced connectivity, or sporty performance and aggressive styling—we've got the perfect 2020 Yaris Hatchback for you. Select the models, trims, and options that suit you best, and let us build your ideal Yaris Hatchback today. The 2020 Toyota Yaris Hatchback. Let's go places.