Compare 2019 Avalon vs. Maxima
Introduction

Safety

Performance

Interior

Conclusion
2019 Toyota Avalon vs. Maxima Head to Head Comparison
Since 1995, the Toyota Avalon has been known as Toyota's flagship luxury sedan.
In contrast, the Nissan Maxima began its life as the Datsun Maxima in 1982.
While both sedans feature long histories of reliability and 3.5-liter V6 engines, their differences outweigh their similarities. For a closer look at the key differences between these two vehicles, we will analyze them in the important categories of safety, performance, and interior.
Let's kick off this head-to-head comparison.
Published Date: 11/06/2019
2019 Toyota Avalon vs. Maxima Head to Head Comparison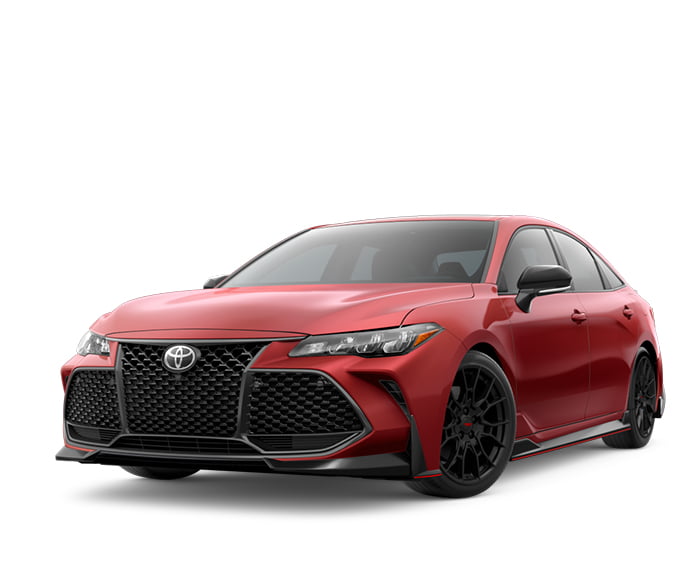 Learn more about Toyota 2019 Avalon:
Vehicle Comparison
subHeading
2019 Toyota Avalon

2020 Toyota Avalon

2020 Toyota Camry

2020 Toyota Sienna

2019 Toyota Tundra

2020 Toyota Tundra

2020 Toyota Corolla Hatchback

2020 Toyota 4Runner

2020 Toyota Tacoma

2020 Toyota C-HR

2020 Toyota Highlander
VS
Vehicle Comparison
subHeading
2019 Toyota Avalon

2020 Toyota Avalon

2020 Toyota Camry

2020 Toyota Sienna

2019 Toyota Tundra

2020 Toyota Tundra

2020 Toyota Corolla Hatchback

2020 Toyota 4Runner

2020 Toyota Tacoma

2020 Toyota C-HR

2020 Toyota Highlander
VS